Local Area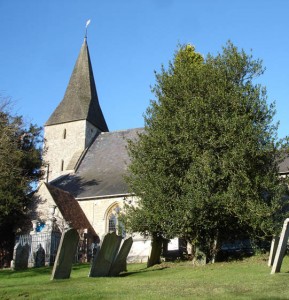 Wateringbury is a small but beautiful village nestled in the Kent Countryside.
It has some considerable history having been listed in the Domesday book of 1086AD.  In fact there has been a church in Wateringbury since Saxon times.  Parts of the current church (the Parish Church of St John The Baptist) date back to the 13th & 14th centuries.  http://wateringburychurch.org.uk

Wateringbury is in an area of outstanding natural beauty.
(You may  want to check out  www.walkinginengland.co.uk/hants for some further information.)
A beautiful walk starts halfway between our shop & the train station taking in lots of beautiful Kent Countryside scenery on the way to an old Mill Pond surrounded by historic properties.
We have a very quaint train station with it's own person-operated level crossing!
There's a picturesque marina close to the train station where you often see swans & ducks.


Wateringbury has a rich history some of which is openly on display (thanks in part to the efforts of the active Wateringbury History Society).
There is a great, active blog with lots of historical information & photographs of Wateringbury now & as it was: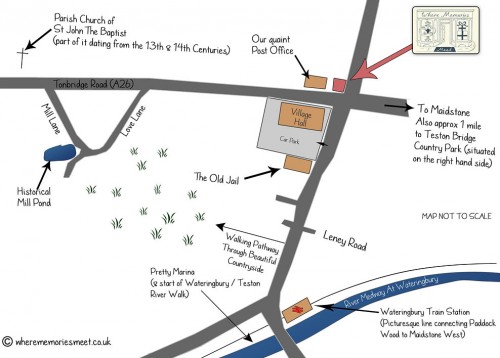 Wateringbury Map Of
Local Attractions.
See also our Contact Us page